Semi-automatic Italian Anodizing Plant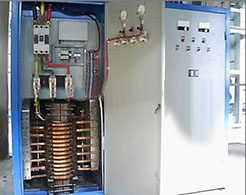 Semi-automatic Italian anodizing technology for ultra smooth surface coating up to 25 Microns with Italian PULSE Technology to produce ultra smooth satin, matt and glossy finish for Champagne, bronze or Natural finish. We have another unit operating in Lahore to augment our Karachi facility, so that we can give timely delivery to our customers all over the country.
Chemicals Testing Lab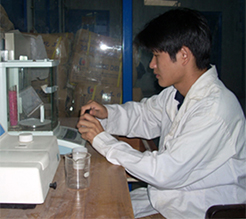 A fully equipped lab ensures the quality and microns of the anodized and profiles.
We utilize only imported dies and moulds to ensure correct tolerances and accurate profiles as per customer's requirements.