Fully Automatic Aluminum Extrusion Presses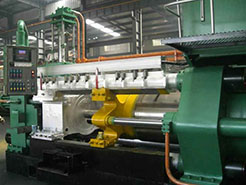 For the process of extrusion, we have three fully automatic, state of the art, extrusion presses two presses of 1000 ton and one press of 1650 ton capacities for different profiles with total handling facilities.
Ageing Oven & Imported Profiles Dies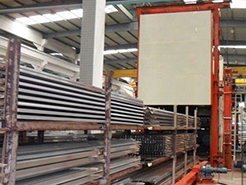 Our ageing Oven is equipped with wave type dual reversing air flow to ensure maximum hardness possible for 6063 alloy.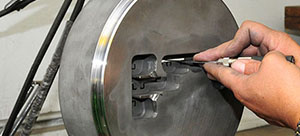 We utilize only imported dies and moulds to ensure correct tolerances and accurate profiles as per customer's requirements.